Work songs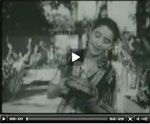 FEMALE WORK SONGS
New choreographies were realized under the influence of Urss' ideologies: they were inspired to working songs, peculiar of traditional arts and crafts. They literally belong to pantomime genre, according to the eastern natya style.
One of the most significant, the Pilla dance, describes the silk working cycle, joining singing, dancing and mime. Girls embroider traditional hats, lightly moving their hands and singing. They express a joyful atmosphere and a feeling of plain union with workers' community.
---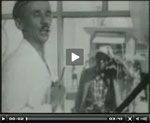 MALE WORK SONGS
Barbers' and countrymen's songs belong to the same genre of pantomime. In barbers' song the funny situation becomes gradually grotesque: overplayed movements and humoristic sentences, jumping and singing, everything give the sense of a pretty funny working atmosphere in barber's shop.
Men's and women's attitudes are represented by different languages and pictures: anyway work seems to rise as the main actor of the show.
---